Digital Transformation & Human Resources
by The Digital Employer, on Apr 10, 2017 11:50:00 AM
---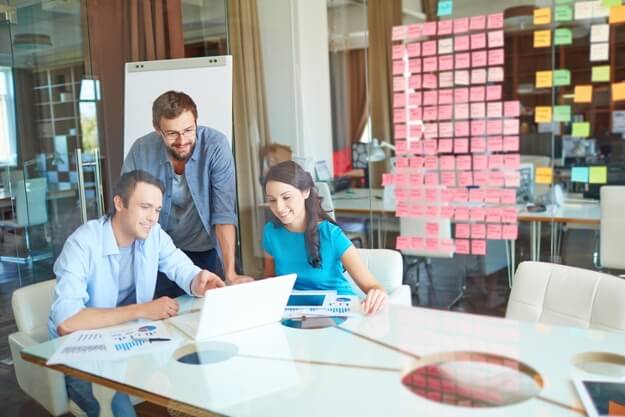 Digitization is no more an opt-in endeavor and digitizing various organizational practices and responsibilities is a matter of staying competitive in your business field. Human resources is no different. In HR, practices have been transformed as a result of digitization practices, while others have arisen in consequence.
---
The following is a brief look at either based on different management areas:
Organizational Design
Flexibility and dynamism have become central features of any organizational structure. In order to adapt, companies must respond to such complex and diverse situations as: real-time communication management; the integration of the X and Y generations into work teams - not only multidisciplinary but also intergenerational; the management of uncertainty at the individual (post) and collective (strategy) level. So, in short, how the structure of a company and the relationship models between employees have to adapt to the changes imposed by the digitization.
Employer Branding
The verticality offered by social networks demands from companies a greater transparency in order to attract talent. Any mistake or unreliable information that is shared, runs the risk of becoming viral and create a reputational crisis that affects the perceived desirability of the company as a workplace. For this reason, the employer brand plays a determining role in the survival of organizations. For instance, Google, has championed itself as a proponent of a flexible, digital workplace. Consequently, it doesn't come as a surprise when both the top and upcoming technology specialists want to work there. Therefore in a digital workplace, social networks should be seen as drivers for attracting the most talented professionals. And for that to happen, you need to have a great social media brand.
Employee Experience
In the competition for retaining talent in a company, subtle details, such as task automation that has been enabled by digital transformation, can tilt the scale from one side or the other. Supporting technological solutions for employees to perform their functions in a simpler and more efficient way is a rising tendency among professionals. This can thus be one of the chief reasons as to why talent can be siphoned off by other companies that have more advanced digital solutions for the same jobs. For instance, only recently, there had been news that USA's biggest bank, JPMorgan Chase & Co., has developed a software that parses the legal aspects of financial deals in seconds! The software, known as COIN (COntrant Intelligence), is tasked with interpreting the details of commercial loan agreements – a very mind-numbing task that previously took the bank's legal and financial teams close to 400,000 work hours every year! So, this digitization step has not only saved the company millions but has also allowed for improving the experience of individuals, whether employees or customers, directly impacted by it.
Social Recruitment
Although the change has been more gradual than disruptive, but with billions of active users worldwide, social media networks have become one of the most widely used sources of recruitment on the market. Partly because the information that appears in them is updated more regularly than the traditional CV or resume, which improves accuracy in selection.
Also, to be effective in this field, as stated above, it is important for recruiters to have a great brand image on social media. It can be as simple as being responsive to queries as the interaction between recruiters and job seekers on such social networks as LinkedIn emerges as a necessary element in the process of the incorporation of these professionals into the company.
HR Analytics
In addition to automation, digitization has made it possible to create a trace that is traceable. Everything we do in digital media is susceptible to being measured and interpreted. This trend, aimed at crossing data from different sources in order to describe or predict the results of processes, is known as Big Data analytics.
Although such an advance feature still sees little implementation in most HR Departments, but many experts predict that the future of Human Resources will be linked to the development of a technology to systematize the collection of data with the ability to predict human behavior. In short, how to measure whether what we do is aligned with what we want to achieve even before we take any practical steps.
Employee Advocacy
Conclusively, encompassing Employer Branding, Social Recruitment and HR Analytics is a concept referred to as Employee Advocacy. It is an approach that puts the employee as the focal person of the company - as an ambassador of its brand and as a defender of it. It appeals to the employee's willingness to demonstrate that their work is valuable and that the hours they dedicate to their projects matter. By incentivizing such behavior, you will indirectly be helping to create a brand of your company that can attract talent as your employee share their positive experiences outside the workplace.
We can gradually see this concept being implemented by the greater freedom that companies are giving their employees to share material related to their work lives on social media.